AHEC News
Updates from NEMT AHEC
CALS-Comprehensive Advanced Life Support
June 10, 2019
CALS is an educational program designed specifically for the emergencymedical training needs of rural healthcare teams. The CALS Program (1) teaches a system of care using CALSUniversal Approach to handle undifferentiated emergencies, (2) emphasizes theimportance of all members of the team and teaching of teamwork for rural teams,(3) helps to standardize rural emergency care, (4) teaches the skills andknowledge needed for stabilization of critically ill/injured patients as wellas proper use of equipment available in rural areas, (5) uses a system of carethat emphasizes the needs of the patient.
CALS Course Intended Audience
Physicians, nurse practitioners, physician'sassistants, registered nurses, residents, paramedics, CRNA, RT's who work in ruralemergency care settings
Course Costs:
TraumaModule $250/person (all licensure)
Provider Course-(2 days)
MD/DO $750
PA/NP $550
RN/EMT-P/Resident $350
Register & Pay online @ www.calsprogram.org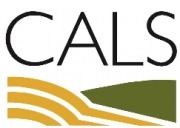 Care and Safety of the Older Adult
March 20, 2019
Conference:
Friday, April 12, 2019 from 7:45 am - 4:00 pm
At: Sleep Inn & Suites Miles City, Montana



Course Fee:


Physician/NP/PA





$75.00

Nurses/Allied Health Professionals

$40.00
Registration Options:
1) Mail payments and registration to:
Rural Health Development
519 Pleasant Street
Miles City, MT 59301
2) Credit card payment, call Jody at 406-234-1420:
www.montanahealthnetwork.com
Agenda:
8:00 - 9:00 am: Transitions of Care in Rural and Frontier Communities
Jane Brock, ME
9:15 - 10:15 am: Advance Care Directives-Having the Conversation
Kathryn Borgenicht, MD
10:30 - 11:30 am: Assessing for and Addressing Stages of Cognitive Decline
Irene Lohkamp, MD
11:30 - 12:30 pm: LGBTQ Care Considerations in the Older Adult
Karen Stainton, NP
12:30 - 1:30 pm: Lunch (provided by MHN)
1:30 - 2:30 pm: What are "Normal" Lab Values in Older Adults?
Alison Brock, MD
2:45 - 3:45 pm: Medications to Avoid in the Older Adult
Sylvia Lymburner, MD
3:45 - 4:00 pm: Evaluations & Certificates of Participation
Continuing Education credits for providers, nurses and behavioral healthcare workers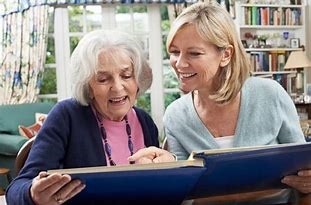 Positive Approach for Meeting Resident's Needs
March 20, 2019
Thursday April 11, 2019 from 1:00 – 5:00 pm
Location: Sleep Inn and Suites, Miles City Montana
Registration Deadline: March 29, 2019
Fee: $25.00
OPTIONS TO REGISTER:

1. Mail payment and registration to:
Rural Health Development
519 Pleasant Street
Miles City, MT 59301
2. Call: Jody Fiechtner at:
406-234-1420 to pay with credit card
3. Go to: www.montanahealthnetwork.com
(Methods presented are a combination of best practices by Teepa Snow, Naomi Feil and Dr. Al Power)
· Differentiate normal vs not normal aging and working memory
· Ascertain why words don't work well
· Identify best sensory intake and methods to utilize
· Demonstrate/learn hand under hand and Positive Approach methods
· Rehearse de-escalation techniques
· Actively participate in sensitivity experiences
· Recognizing sexual behaviors, triggers and methods to redirect
· Meaningful activities for elders
· Review brain images and see physiological changes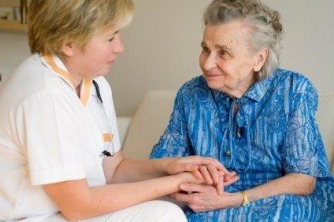 Adult Mental Health First Aid (MHFA) Training
March 20, 2019
Get Involved and Make a Difference!
The Behavioral Health Local Advisory Committee inpartnership with SCL Health/ Holy Rosary Healthcare are pleased to offer atraining course on Mental Health First Aid.
This course will teach you how to identify, understandand respond to signs of mental illnesses and substance-abuse disorders in ourcommunity.
Adult Mental Health First Aid (MHFA) Training
Thursday,March 21, 2019
Montana Health Network's Education Room
519 Pleasant St - MilesCity, Montana 59301
8:00 AM to 5:00 PM
Lunch break onyour own from 12:00 to 1:00
Cost: $20.00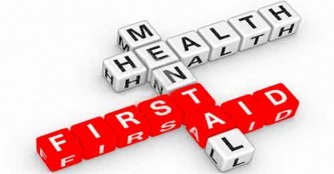 MedStart 2019 Camp Application Available
January 15, 2019
---------------------

MedStart is a 5-day summer program aimed at developing the next generation of healthcare providers. Hosted by the Montana AHEC (Areas Health Education Center) and the Montana Hospital Association, MedStart camp immerses students in campus life while providing opportunities to explore a variety of health care careers through simulation activities and job shadows at local facilities. Students also attend college planning sessions to map out their college and career goals. After camp, each regional AHEC office provides support to students that include college resources, financial aid updates, scholarships and connections to further job shadowing within their hometown.
Past activities have included: Dissections; Nursing simulation lab; Dental assisting; Health Information Technology demonstrations; Mock disaster training/ EMS; Cadaver lab and X-Ray activities.
Open to current high school sophomores and juniors.
Scholarships are available for students who come from disadvantaged backgrounds, low-income families, rural areas, minorities, or will be first in their family to attend college.
MedStart 2019 Summer Camp Dates:
Missoula: University of Montana (UM) – June 9 – June 13

Great Falls: University of Providence (Great Falls)/Great Falls College (MSU) – June 16– June 20
Billings:Montana State University Billings (MSUB) – June 23 – June 27
Butte:Montana Tech (MTECH) – July 7 – July 11

Miles City: Miles Community College (MCC) – July 14 – July 18
MedStart Application
MedStart Online Application: To apply to MedStart, visit the following link:
Teacher Recommendation:Each application will need one Teacher/Counselor Recommendation, please provide the following link to the teacher of your choice:
*Applications and Teacher Recommendations are due March 15, 2019*
NE MT AHEC New Address Effective June 27th
June 8, 2016

North Eastern Montana AHEC and Montana Health Network are moving to a new office the last week in June. Our new address, effective June 27th, will be 519 Pleasant, Miles City, MT 59301. Our email addresses and phone numbers will remain the same.
HealthCARE Montana Clinical Site Requirements and Regulations
November 16, 2015
BLS Classes offered at Montana Health Network
October 22, 2015

Montana Health Network and North Eastern Montana AHEC will be offering a BLS for the Healthcare Provider class the third Tuesday of every month, starting November 17th. The classes will run from 9:00 am until 1:00 pm. The classes will be limited to six students. Classes will be held at 11 South 7th St., Ste. 155 in Miles City. $40 per student. Please contact Beth Brunk at (406) 234-1424 or bbrunk@montanahealthnetwork.com to enroll.
In-A-Box Curriculum Available for Fall Classes FREE
September 3, 2015

The In-A-Box series was ordered from Eastern Oregon University in December and arrived in February. In A Box is a "traveling resource" designed to enhance science & health curriculum. It's all inclusive lesson plans & activities around specific themes give teachers, presenters, group leaders, and others working with children in grades K-8 in Eastern Montana the opportunity to use the curriculum absolutely free for three weeks! Boxes will be reserved and shipped as available.

Use these self-contained "Exploration in Science & Health" kits to discover aspects of scientific careers, the body, and the environment. Boxes include:
• Bones & Muscle
• Brain
• Ear
• Eye
• Guts
• Mouth
• Heart

Contact Beth Brunk at (406) 234-1424 to arrange reservations.