AHEC News
Updates from NEMT AHEC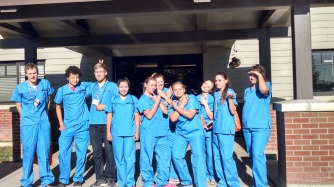 Merry Christmas and Happy New Year!
December 19, 2016

From all of us at the North Eastern Montana AHEC office in Miles City: Have a wonderful, happy, safe holiday season!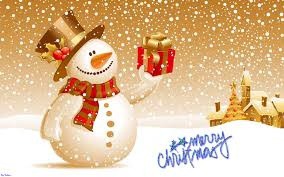 Miles City MedStart Camp 2016
August 11, 2016
The 2016 Miles City MedStart Camp is in the books. This was the first year for the Miles City Camp and the first year in AHEC and MedStart history that a camp was held east of Billings. It was a phenomenal success and went off without a hitch.
Thanks to the generosity of countless off-site hosts, various faculty presenters, sponsors,local professional presenters and the staff at Miles Community College, OneHealth and Holy Rosary Healthcare, MedStart Miles City 2016 was a great accomplishment. Here is a quick run-down of what these high school juniors and seniors participated in while they were in Miles City:
· Miles Community College introduction, overview and tour with Vice President of Enrollment & Student Success, Jessie Dufner
· Fitness activity with youth activity expert and advocate, Kyle Pryor
· Rappelling at Camp Needmore in Ekalaka with Fallon and Carter County Extension Agents
· Tour, suturing instruction and practice, EKG and Ultrasound demonstrations with Dale Diede, PA-C, Dahl Memorial Healthcare, Ekalaka
· EMS and Fire presentation with Sarah Lewin, EMS Officer with Miles City Fire/Rescue
· Mental Health First Aid activity and presentation with Nicole Bergman from Youth Dynamics
· MetiMAN demonstration and hands-on activities with Kyle Gibson, NE MT STAT Air Ambulance
· Lunch at Holy Rosary Healthcare
· OneHealth Montana tour and Public Health Jeopardy game with Kami, Jacklynn and Lindsay
· Fort Keogh job information presentation with Vicki Leesburg and Kurt Reinhart
· Dental jobs presentation with Drs. Eric and Robin Hogan and staff at Hogan Family Dental
· Noelle birthing simulation demonstration with MCC Nursing Instructor, Rachel Finn, RN, BSN
· Make your own pizza night at MCC with nutrition talk from Liane Vadheim from Holy Rosary
· Art Center fun activity; print making with Mark Stevens, Education Director at WaterWorks Art Museum
· Job Shadows with local healthcare professionals at Holy Rosary Healthcare, Miles City Fire/Rescue and Steve Atwood at MT Fish, Wildlife and Parks
· CPR training
· Farewell BBQ and games including Battle Balls at MCC with Aaron Stucker and Lewis Polkow
· Students'In-A-Box final presentations and certificate presentation with Janet Bastian,CEO of Montana Health Network
On July 21
st
, we sent 10 students back to Billings, Colstrip, Culbertson, Ekalaka, Fairview, Glendive, Miles City and Wolf Point with new enthusiasm and knowledge for pursuing a career in the health sciences. The students had the following to say about MedStart Camp:
"I liked the birthing simulator the most." K.K., Miles City
"I enjoyed making new friends." T.L., Culbertson
"I really liked the job shadowing." H.C., Glendive
"I liked the new experiences and having a better idea what the medical field occupations consist of." K.T., Ekalaka
"I loved getting to know more about each kind of medicine. I really enjoyed the medical side of flying and the simulators we got to work with during the nursing demonstrations." A.B., Fairview
"My favorite part about the camp was the flight nurse. It was very cool to see that job. I also really enjoyed the birthing scenario." R.F., Colstrip
"Thank you for going through hard work for our enjoyment!" T.S., Wolf Point
"I was fascinated by all the job opportunities and medical related things we were taught. I appreciated the time you took and the effort." M.Y., Billings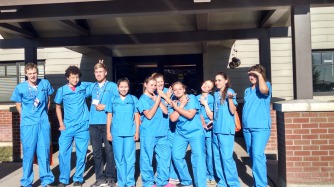 Nurse Preceptor Training
August 11, 2016
Please click the following link to access information on the upcoming Nurse Preceptor Training:
https://files.acrobat.com/a/preview/4804b4dd-2af6-4fa1-ad82-eb34510dcfc9 O
nline registration is available at the following link:
Nurse Preceptor Registration
Unlicensed Assistive Personnel
June 22, 2016
Nine nursing students were hired at five different facilities to work as Unlicensed Assistive Personnel (UAPs) for the summer.
Nursing students who will be entering their final year of nursing school in the fall of 2016 were recruited in February and March for a summer "internship" or Nursing student UAP position at the facilities. The Nursing student UAP is employed from early June to mid-August, works under the supervision of an RN and is paid a wage between a CNA and an LPN. The student gains invaluable experience while the facility is able to evaluate and recruit the student for potential employment as an RN.
This program has been an excellent recruitment tool through Montana Health Network and NE MT AHEC for rural facilities.
NE MT AHEC New Address Effective June 27th
June 8, 2016

North Eastern Montana AHEC and Montana Health Network are moving to a new office the last week in June. Our new address, effective June 27th, will be 519 Pleasant, Miles City, MT 59301. Our email addresses and phone numbers will remain the same.