AHEC News
Updates from NEMT AHEC
North Eastern Montana AHEC Office opens September, 2014
June 22, 2015

The addition of the NE MT AHEC Region based in Miles City marks the fifth AHEC region in Montana.

The NE MT AHEC office will serve all of the communities and healthcare facilities in fifteen counties in North Eastern and Southeastern Montana.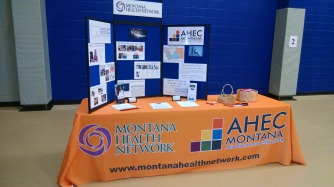 In-A-Box Series
May 6, 2015

The In-A-Box series has arrived and is available for checkout from our office. We currently have seven boxes:
• Bones and Muscle
• Brain
• Ear
• Eye
• Heart
• Mouth
Guts

Contact Beth to reserve one of these boxes.