AHEC News
Updates from NEMT AHEC
Malta REACH Camp
June 8, 2016
Six students from Phillips and Valley County attended a Research and Explore Awesome Careers in Healthcare (REACH) Camp sponsored by Phillips County Hospital in Malta on April 13th.
The students participated in many stations including; Lab/X-Ray, Physical Therapy, Nursing, IVs, Injections, Sutures, and the Montana Health Network Simulator.
It was a great day for the students that attended from Hinsdale and Malta High Schools. They completed stations at the hospital all day. Thanks to Laurie Uphaus for her planning and organization of this event.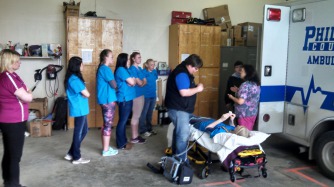 Glendive Health Fair
March 30, 2016
Beth had a booth at the Glendive Health Fair at the Eastern Plains Event Center on Thursday, March 24th. The fair was held from 9:30 - 4:30 and served approximately 1000 people.
The fair included many vendors and facilities and was a great way to network and advertise for Montana Health Network and North Eastern Montana AHEC.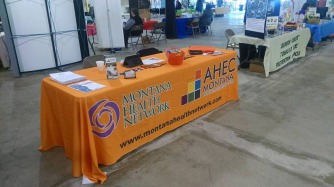 Poplar/Wolf Point REACH Camp
March 30, 2016
Twenty-four students from Roosevelt County attended a Research and Explore Awesome Careers in Healthcare (REACH) Camp sponsored by Northeast Montana Health Services on March 8th.
The students participated in many stations including; Emergency Services/Ambulance, Emergency Room, Ultrasound, Radiology, Nursing, Lab and Surgery. They did a diabetes experiment with fish, learned to tie stitches, found out their blood types, witness an ultrasound and x-ray and tested their blood sugar.
It was a great day for the students that attended from Wolf Point, Culbertson, Bainville and Lustre High Schools. They completed stations in both Wolf Point and Poplar facilities. Thanks to Robin Warren and Deanna Buckles for their planning and organization of this event.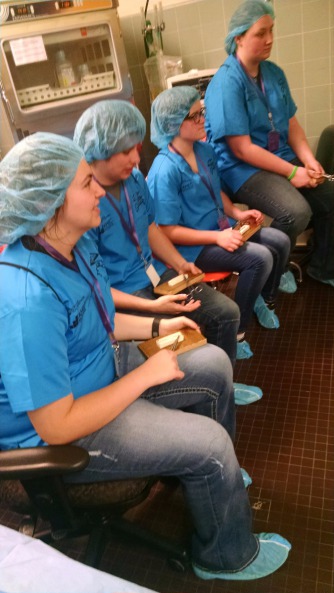 HealthCARE Montana Nursing Curriculum
January 26, 2016
HealthCARE Montana Update
The Nursing Common Curriculum for Montana has been redesigned and is ready for review and approval by the Board of Regents, Board of Nursing and the US Department of Education (for student federal aid). Schools involved in the Certificate of Applied Science (CAS) Practical Nursing program include Helena College, Great Falls College, City College in Billings, and Flathead Valley Community College in Kalispell. Several of these schools are designing a distance delivery option for those students in rural/frontier areas of MT. The RN Associate of Science degree will primarily be campus based or a hybrid of distance and campus learning. The Bachelor of Science in Nursing (BSN) degree will be offered on-line with clinical experiences that can be completed within the student's own community. Schools offering the online BSN include MSUNorthern in Havre, Montana Tech in Butte, and Salish Kootenai College in Pablo. Please copy and paste the following link to access the proposed scope and sequence: file:///C:/Users/Beth/Desktop/Healthcare%20MT/Nursing%20Curriculum%20Proposal.pdf
MedStart Camp Summer 2016 Applications Available
January 25, 2016
MedStart Summer Camp is a 5-day summer camp program sponsored by the Montana AHEC system. The program is designed to encourage sophomore and junior high school students to pursue their interest in a variety of healthcare careers. The aim is to provide students a chance to further explore healthcare careers, learn about college life, and realize it is possible to pursue higher education. Five MedStart programs will be offered in the Summer of 2016 and the NE MT AHEC is excited to announce the first MedStart Camp in Miles City at Miles Community College. This will be the first time that a MedStart Camp has been held east of Billings. The camps and dates for 2016 are:
Missoula: University of Montana (UM) – June 12 – 16
GreatFalls: University of Great Falls/Great Falls College – July 10 – 14
Miles City: Miles Community College (MCC) – July 17 – 21
Butte:Montana Tech (MTECH) – July 24 - 28
Billings: Montana State University Billings (MSUB) – July 31 –August 4
Please click on the following link to access the application:
https://files.acrobat.com/a/preview/9e1669f1-b8ea-46d3-8c7d-2f17c066c1e4
HealthCARE Montana Employer Survey on Mentoring Needs
January 25, 2016
Employer Survey on Mentoring Needs
Mentoring newly licensed nurses, nurses new in a position (e.g. manager), or nurses changing settings (e.g. specialty unit)increases retention of those who are mentored. Mentoring goes beyond precepting to socialize the nurse into the organization and provide the mentee with guidance to achieve career goals. Some preceptors become mentors for their protégé. A culture that supports mentoring contributes to a healthier work environment.
The Academic Progression in Nursing (APIN) grant provided 9 continuing education workshops on the basics of mentoring for Registered Nurses (RNs) in Montana and will provide the same mentoring content via interactive video early in 2016. We are considering developing a statewide mentoring program if there is a need for mentors for RNs, Licensed Practical Nurses (LPNs) or Certified Nursing Assistants (CNAs). Because the APIN grant ends in August of 2016, we are asking about your mentoring needs to plan beyond that grant.
N=29
CAH=14 PPS=2 Clinic=6 SNF=4 VA=1
Other=2 (combined care facility and assistedliving)
Considering your organization,
1. Do you have a need related to mentoring RNs? 22 or 76% YES 4 or 14% NO 3 or 10% Uncertain
2. Do you have a need related to mentoring LPNs? 16 or 55% YES 4 or 14% NO 9 or 31% Uncertain
3. Do you have a need related to mentoring CNAs? 17 or 59% YES 8 or 28% NO 4 or 14% Uncertain
4. If yes, what is that need? Check all that apply.
20 Experienced RNs who can become mentors.
16 Experienced LPNs who can become mentors.
15 Experienced CNAs who can become mentors.
25 Educational program on the basics of mentoring.
25 Educational program on advanced mentoring skills.
14 Consultant to set up a mentoring program.
17 Funding for mentor's and mentee's time.
12 Evidence supporting the value of mentoring
0 Other (Please specify.)
5. What are some reasons for mentoring nurses in your facility? Check all that apply.
27 Increase retention of RNs.
24 Increase retention of LPNs.
20 Increase retention of CNAs.
18 Decrease turnover of new graduate nurses.
16 Increase retention of RNs new to a department, e.g.transferring to a specialty unit.
13 Increase retention of RNs transferring into acritical access hospital.
8 Increase retention of RNs transferring from a critical access hospital.
0 Other? (Please specify.)
6. Do you think there is value in having statewide mentoring resources for nurse managers?
26 or 93% YES 0 NO 2 or 7% Uncertain
7. If there is a need for statewide mentoring to guide nurses into a management position, would you invite an experienced mentor or consultant into your facility?
24 or 83% YES 0 NO 5 or 17% Uncertain
8. If there is a need for statewide mentoring to guide nurses in management positions, would your organization have nurse leaders willing to mentor new nurse leaders?
15 or 52% YES 2 or 7% NO 12 or41% Uncertain
9. Any other suggestions related to mentoring nurses?
As a part of this program I think adding the definitions and roles of the Mentor and Mentee are important as well as the phases of a mentorship. Lastly there are times when the words preceptor and mentor are thought of the same and they are not. Possibly adding this concept to any training would also be helpful. Thank you.
As a nurse manager I feel I do not have a wide network of peers to go to for support and ideas. A mentoring program would be great.
The difficulty we are facing is finding nurses to fill positions, and our experienced nurses are becoming less and less. We have new nurses teaching new nurses. The demands of the regulations are increasing faster than we can adapt to them. The reimbursement the facilities are receiving are dwindling and therefore other areas of nursing are more attractive to nurses. They receive more accolades and money in other areas that skilled nursing cannot compete with. The new nurses have a lack of experience in supervising and caring for people in general.
We have an internal new grad program that provides new grad classes for the first 12 months of employment that has been beneficial to retention. I think a mentoring program would be beneficial, especially to critical access hospitals.
I believe it would be beneficial for some of the mentoring to be done by email and or telephone......not just offering to bring someone in to the facilities
10. Where do you work?
14 Acute care-Critical Access Hospital
2 Acute care-Prospective Payment System Hospitals (larger hospital)
6 Clinic
0 Home Care Agency
0 Public Health Department
4 Skilled Nursing Facility
0 Veterans Administration Clinic
1 Veteransdministration Hospital
1 Assisted living
1 Combined facility
Merry Christmas and Happy New Year
December 17, 2015

The staff at North Eastern Montana Area Health Education Center would like to wish a very Merry Christmas and a Happy New Year to everyone in our region and beyond. Stay safe and enjoy!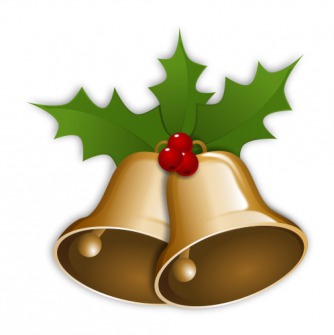 HealthCARE Montana Clinical Site Requirements and Regulations
November 16, 2015
Sidney REACH Camp
November 12, 2015
Fifteen students from Sidney, Fairview and Richey attended the 2015 REACH Camp at Sidney Health Center, November 11, 2015.

The day included hands on activities and information in the following healthcare areas: Dental, Emergency Services, Pharmacy, Surgery/Nursing, Lab, Rehab, Respiratory Therapy and Radiology.
The students were very engaged and enjoyed their day. Thank you to Lisa Aisenbrey and Jeri Chapman from Sidney Health Center for coordinating this event.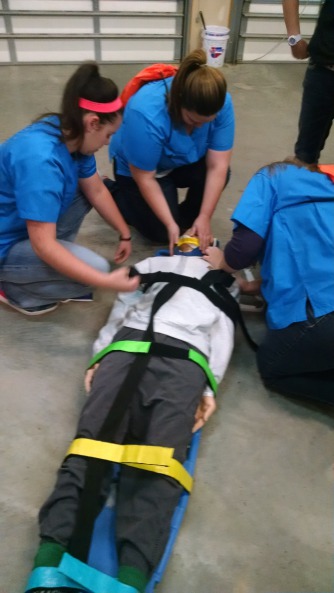 Glendive Job Fair
November 5, 2015
Beth and Dorie attended the Glendive Job Fair at Dawson County High School on Wednesday, November 4th. Approximately 150 high school students from Jordan and Glendive attended the job fair.
The MedStart Camp 2016 in Miles City and HealthCARE Montana information was handed out along with some fun swag from North Eastern Montana AHEC. Sixteen employers had booths at the fair. The fair was sponsored by the Glendive Job Service Education Center.