AHEC News
Updates from NEMT AHEC
"In-A-Box" Summer Kids' Class
July 7, 2015

Students participated in "Brain Bonanza" at Miles Community College in Miles City as part of Kids' Kollege. Beth Brunk, Project Coordinator for North Eastern Montana AHEC taught the class to an enthusiastic group of young students.

Known as the "Message Center" of the body, this fascinating organ acts as the body's computer. Students participated in fun, engaging, hands-on activities to explore this exciting part of the body. They learned fun facts, simple anatomies, common injuries and recovery. They completed several "hands-on" activities and enjoyed creating healthy snacks.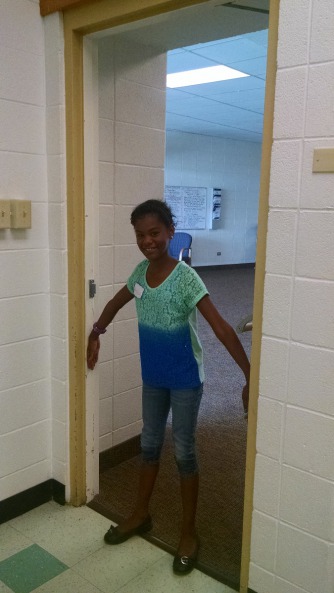 Welcome Health Professions Career Coach, Dorie Kenitzer
June 29, 2015

Dorie Kenitzer, the Health Professions Career Coach (HPCC) for the Northeastern Montana AHEC, assists participants with healthcare career choices by evaluating their prior learning skills and exploring interests and aptitudes.

Dorie helps participating students navigate through the education system so they can achieve their academic and healthcare career goals.

Dorie received her AA Degree in Education from Miles Community College. Her experience is in Early Childhood Education, the Tribal Foster Care System, and most recently as an Employment Coordinator through the Temporary Assistance for Needy Families (TANF) WoRC Program.

For questions, please contact Dorie at (406) 234-1424 or email at dkenitzer@montanahealthnetwork.com.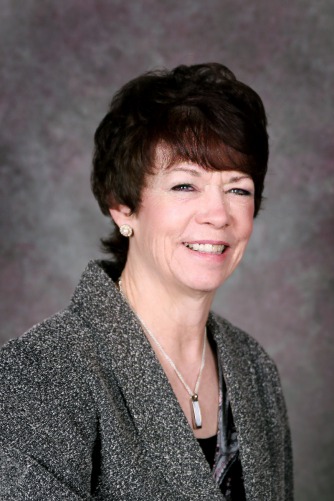 "In-A-Box" Summer fun at Miles Community College
June 23, 2015

Beth Brunk, Project Outreach Coordinator at NE MT AHEC taught Guts, Nutrition and Digestion at Miles Community College in Miles City as part of their summer kids' program, "Kids' Kollege."

Who knew exploring guts could be so much fun? Participants enjoyed several different hands-on activities and games while learning about nutrition and the digestive system. Surprising facts about restaurant food and effects on the body were discussed as well as many other fun topics. Attendees made (and ate!) an easy, healthy, tasty snack.

Brain Bonanza will be taught on July 7th at MCC. Contact Carolyn Kimball at MCC at 874-6164 to sign up.

Known as the "Message Center" of the body, this fascinating organ acts as the body's computer. Participate in fun, engaging, hands-on activities to explore this exciting part of the body. Learn fun facts, simple anatomies, common injuries and recovery. Participants will make a fun, healthy, "brain-fueling" snack.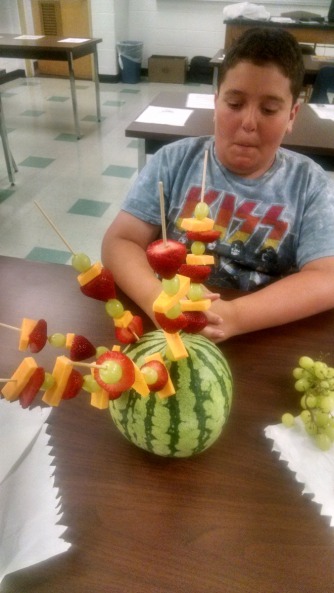 North Eastern Montana AHEC Office opens September, 2014
June 22, 2015

The addition of the NE MT AHEC Region based in Miles City marks the fifth AHEC region in Montana.

The NE MT AHEC office will serve all of the communities and healthcare facilities in fifteen counties in North Eastern and Southeastern Montana.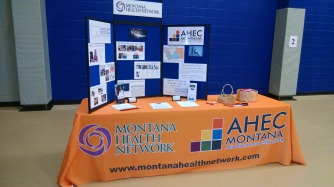 In-A-Box Series
May 6, 2015

The In-A-Box series has arrived and is available for checkout from our office. We currently have seven boxes:
• Bones and Muscle
• Brain
• Ear
• Eye
• Heart
• Mouth
Guts

Contact Beth to reserve one of these boxes.

Med-Start Camps, Summer 2015
May 6, 2015

Four MedStart Camps are scheduled in the State of Montana for summer 2015.
• Missoula, June 14th – 18th
• Billings, July 12th – 16th
• Butte, July 19th – 23rd
• Great Falls, August 2nd – 6th
The applications for all four camps are being processed through the NE MT AHEC Office.
This camp is an amazing opportunity for students to spend a week on a college campus and learn about healthcare careers and college life. Fun and educational events are packed into four days and nights.
The NE MT AHEC is co-sponsoring and assisting with the MedStart Camp that will be held on the MSU-Billings campus in July.
Scholarships are available for this camp and more funding opportunities arrive daily. The healthcare community is eager to recruit and retain young people in the healthcare field in rural areas and are very supportive of the students that wish to attend.

Welcome Trudy Winslow
May 1, 2015

The North Eastern Montana Area Health Education Center (NE MT AHEC) is happy to introduce the newest member of our team, Trudy Winslow. Trudy is the Montana HealthCARE Coordinator of the TAACCCT – MT HealthCARE Grant.
This grant will focus on retraining widely dispersed skilled but un-credentialed rural workers, veterans, and other unemployed persons in the high demand, high skill area of healthcare. It will employ strategies to increase access to nursing and allied health programs; reach new adult learners; use distance technology to serve adults across a population-sparse state; increase credential completion and placement into the workforce, including common curricula and pathways, technology enabled learning and support, distributed student supports, prior learning assessment, and employer-based clinical opportunities. This initiative, MT HealthCARE, will bridge skills gap by connecting job seekers with training opportunities, ensuring their academic success and credential attainment, ultimately leading to gainful employment in the high-demand, high-paying healthcare industry.
Trudy was born and raised in Miles City, but moved to Helena in 1991 where she lived for 20 years. She worked primarily in the workers' compensation field; first as an employment consultant and placement specialist in the private rehabilitation industry, and later as a contracting/education specialist with a large managed care organization. She moved back to Miles City in 2011 to be closer to family.
While the pace is a bit slower on the eastern side of the state, she enjoys spending time with family and friends, golfing, and volunteering/fundraising for the Custer County Community Table.
Trudy will be traveling to educate and recruit based on the grant criteria.