Course
Basic Lactation Management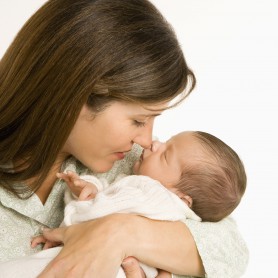 Basic Lactation Management Instruction and Content
A Registered Nurse and International Board Certified Lactation Consultant will present course content that includes:

Historical, cultural, and societal perspectives that influence breastfeeding;
Policies which support and promote breastfeeding;
Current evidence related to benefits of breastfeeding for moms and babies;
Properties of human milk;
Anatomy and physiology important to lactation;
Clinical guidelines for establishment of exclusive breastfeeding including skin to skin contact, positioning and latching techniques;
Breastmilk and medications, alcohol and illicit substances;
Maternal nutrition;
Maternal conditions which impact breastfeeding;
Infant conditions which impact breastfeeding;
Management of common problems associated with breastfeeding;
Pumping and storing milk / return to work issues;
Counseling the breastfeeding mom.
Basic Lactation Management-Point of Interest
Breastfeeding is widely recognized as one of the most important contributors to infant health which has led to the adoption of breastfeeding policies by many health and professional organizations in the United States.
Reissue a Certification Card
Did you lose a certification card that you earned at one of our courses?