Course
Cardiac Rhythm Recognition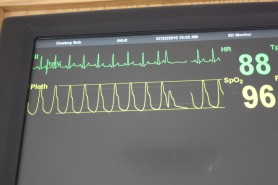 Cardiac Rhythm Recognition-Course Description
Using a systematic approach, the learner is guided through identification of atrial, junctional and ventricular dysrhythmias, AV blocks, and paced rhythms.
Schedule or Inquire About this Course
To schedule or inquire about this course or any other Montana Health Network educational event Click Here.
Reissue a Certification Card
Did you lose a certification card that you earned at one of our courses?