Course
Initial Burn Management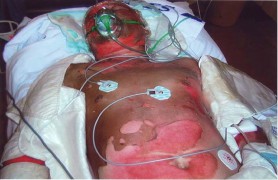 Course Content
At the conclusion of this program, the learner will be able to:
Identify special considerations unique to the initial assessment of the burn patient.
Determine the depth, extent and severity of a thermal burn.
Describe special considerations for victims with electrical burn injuries.
Demonstrate initial management for a patient with burns.
If you would like more information on this course or any other Montana Health Network educational event
Click Here
Reissue a Certification Card
Did you lose a certification card that you earned at one of our courses?