Course
Multiple Trauma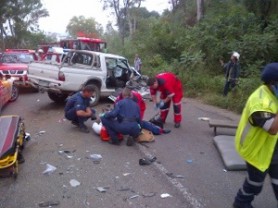 Course Objectives
On completion of this program, students will be able to:


Conduct a primary survey.
Identify all life threatening conditions
Perform or assist in performing interventions for life threatening conditions.
Demonstrate care of the multiple trauma patient.
If you would like more information on this course or any other Montana Health Network educational event
Click Here
Reissue a Certification Card
Did you lose a certification card that you earned at one of our courses?