Course
Nonviolent Crisis Intervention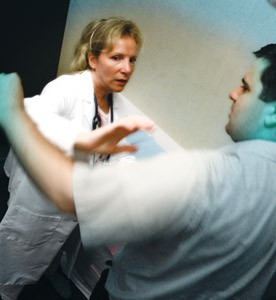 Nonviolent Crisis Intervention-Course Description
The program focuses on preventing disruptive behavior by communicating with individuals respectfully and with concern for their well-being. The program teaches physical interventions only as a last resort—when an individual presents an imminent danger to self or others—and all physical interventions taught are designed to be nonharmful, noninvasive, and to maintain the individual's dignity.Follow-up debriefing strategies are also key components of the training program.
Instruction
This 1 1/2-day (one and a half day) course is conducted by an instructor certified by the Crisis Prevention Institute



If you would like more information on this course or any other Montana Health Network educational event

Click Here
Reissue a Certification Card
Did you lose a certification card that you earned at one of our courses?