Course
Director of Nursing Basics for Critical Access Hospitals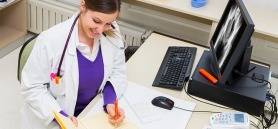 AGENDA
Thursday, November 29, 2018
9:00 AM-Organizational Planning, Role and Responsibilities, Meeting Management, Acuity, Oversite, Rounds, etc.
10:30 AM-Review DON Checklist and discussion, Resources for the DON, Budgeting for the DON, Preventing Burn-out
12:00 PM-LUNCH (provided by MHN)
12:30 PM-Safety Management (Abuse, Accident Prevention), Skin/Wound Care Program
2:30 PM-Infection Prevention and Control, Pain Management, Dialysis, Incontinence Programs
4:00 PM-Wrap Up
Friday, November 30, 2018
9:00 AM-Human Resource Nuts and Bolts
9:30 AM-Medication Management
10:30 AM-Dementia Care, Unnecessary Medication, Staff Education
12:00 PM-LUNCH (provided by MHN)
12:30 PM-MDS Oversight, Medicare, Documentation
2:30 PM-Survey Prep, QAPI, Question, Answer and Discussion
4:00 PM-Wrap Up
REGISTRATION
Course Cost: $700, second participant $350
Continental Breakfast and Lunch both days included.
Registration options:
1) Mail payments and registration to:
Rural Health Development
519 Pleasant Street
Miles City, MT 59301
2) Call Jody Fiechtner at 406-234-1420 to pay with a credit card.

Reissue a Certification Card
Did you lose a certification card that you earned at one of our courses?