Course
IV Therapy Course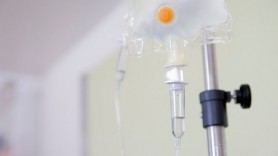 IV Therapy Course Description
This course will enable the student to perform safely and competently the intravenous fluid therapy activities as defined in the Montana Nurse Practice Act. The course is based on the nursing process and current intravenous nursing standards of practice. Basic Guidelines include: legal aspects of IV system, fluid & electrolyte balance, procedure for venipuncture, prevention & assessment of complications, principles of pharmacology as related to IV therapy, and demonstration & practice of required skills.
IV Therapy Course Details
Didactic course-16 hours in length (two eight hour days)
Course cost-$150/per student
Institutional follow up-supervision of IV initiation consistent with orientation and continuing education policies and protocols of each individual institution.
Reissue a Certification Card
Did you lose a certification card that you earned at one of our courses?