Montana Health Network is a consortium of healthcare organizations collaborating to develop products and services needed to make healthcare more stable, efficient and cost effective.
Montana Health Network Updates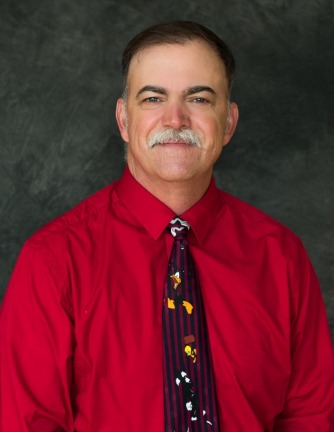 DAVID PERRY JOINS MHN STAFFING AGENCY
June 3, 2019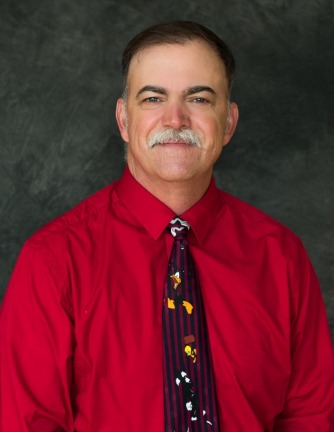 David Perry became the new Clinical Staff Coordinator at Montana Health Network replacing Heather Reynolds. David clinical experience started 31 years ago as a medic in the US Army. He has been a registered nurse for 15 years working primarily in ER (critical access hospitals as well as level 2 trauma centers) with a few small stints in telemetry and acute care rehab. David has been a traveling nurse for Montana Health Network intermittently since 2011. He looks forward to working with everyone in the staffing agency and the staff at the facilities. His contact information is a s follows. E-mail DPerry@montanahealthnetwork Phone406-852-6361
Please welcome David to his new role.
Montana Health Network reaffirms partnership with EMTS for capital purchases
June 3, 2019
1. Who is EMTS and what do they do? • EquipmentManagement & Technology Solutions is a member of the TractManager family ofcompanies based in Littleton, Colo. (a suburb of Denver). Leveraging ourproprietary price paid database and data-driven quote analysis, EMTS deliversprocess efficiencies and reduced costs across the equipment supply chainincluding Capital Equipment, Service Contracts, and Purchased Services. TheEMTS team has vast experience in Supply Chain Operations, HealthcareTechnology, Finance, and Negotiation Tactics.
2. What is the bottom line on their savings and how do Iknow it is accurate? • Our clients save an average of 8–12% annually. EMTSdelivers both an analysis of the Capital Purchase under consideration and anupdated/actionable quote from the equipment provider that details the improvedpricing/terms offered. The savings are based on the difference in price fromthe original quote submitted for review compared to the price on thenew/updated quote negotiated by EMTS and delivered to the client.
3. How are my existing operations affected? • EMTSdoes not replace or impact your current staff or operations. In fact, with EMTSperforming the detailed operational analysis and negotiation, your staff hasmore time to spend on their strategic and tactical responsibilities. Ourbusiness model is designed as the next step in dealing with the fractured andcomplex world of capital equipment acquisition.
4. We are already getting the best possible price throughour GPO! • Almost all our clients are members of at least one GPO, oftentwo or more. While GPOs do an excellent job of negotiating, consumables andphysician preference items, it is common knowledge that the GPO contract pricefor capital equipment is only a starting point in the negotiation process. Thisis because pricing negotiated months (or years) in advance cannot possibly takeinto account the frequent changes/competition in the marketplace, quarterly andend-of-year promotions, closing packages, etc. Using our proprietary price paiddatabase and market intelligence, EMTS consistently negotiates pricing lowerthan the GPO contract.
5. What is different at EMTS now that it is part ofTractManager? • The most significant impact is that we now have access to amuch larger database of prices and terms and the incredible resources of theTractManager companies. This includes Technology Assessment, ProcessImprovement Solutions, and Contract Management Services. All of this allowsEMTS to deliver more savings, comprehensive analysis, and faster response toour client's capital acquisition process.
6. What types of projects should be sent to EMTS? • Ourfocus is on all types of capital equipment-related events, including (but notlimited to) original acquisition, service contracts, all forms ofpreventative/corrective maintenance, purchased services contracts, parts,warranty extensions, relocations, upgrades, etc. Minimum project size is$10,000.
7. Does the client have to select the EMTS Solution?• No. The final decision is always left in the hands of the client (where itshould be). Final savings are calculated from the solution accepted and implemented.
8. What about the demo and refurbished marketplace?Can EMTS assist in this area? • Absolutely! For each equipment acquisitionproject sent to EMTS, the client specifies whether they are open only to newequipment or if they would like to see the demo and refurbished optionscurrently available (both from the original OEMs from and other qualitycompanies). Additionally, we can assist in disposing equipment taken out ofservice.
9. Does EMTS provide any other capital equipment-relatedservices? • Yes, in addition to our Sourcing Optimization Service (SOS), weprovide the following services: • RECON – Post-warranty service contractaggregation, review, and optimization service using real-time market data fromour network of providers • Onsite Capital Resource – Full-time, on-site EMTSresource for construction in process and replacement capital • MEP – Full-scopeMedical Equipment Planning
10. How do I get more information?
• Call us duringbusiness hours at 720-875-0505, ext. 9937 • Visit us at www.tractmanager.com •Email us at
info@emtsolutions.biz
MHN's Specific Client Manager is
NathanChestnut
Client Success Manager
Equipment Management & Technology Solutions
M: 623-363-9554