Course
PEARS-Pediatric Emergency Assessment, Recognition, and Stabilization Course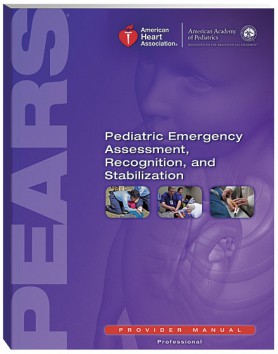 PEARS-Pediatric Emergency Assessment, Recognition, and Stabilization Course
The PEARS course helps build the foundation for core assessment and recognition knowledge, including how to:

Identify a pediatric victim at risk of severe cardiopulmonary distress.
Recognize the signs of impending respiratory failure or shock.
Initiate the appropriate treatment for cardiopulmonary failure & arrest, respiratory distress & failure, and shock.
Follow recommended procedures for preventing disability and death in children. This American Heart Association course.
If you would like more information on this course or any other Montana Health Network educational event
Click Here
Reissue a Certification Card
Did you lose a certification card that you earned at one of our courses?