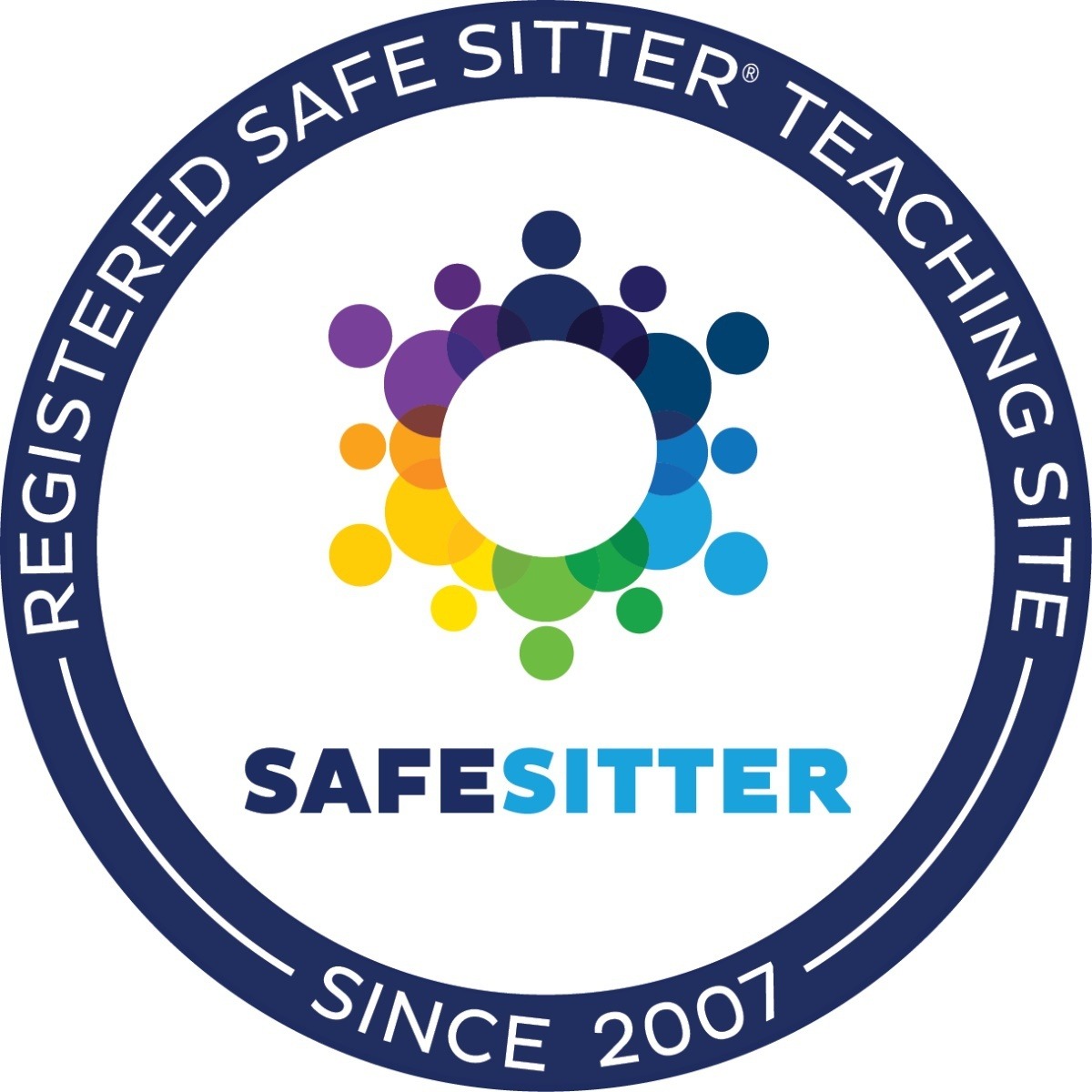 Safe Sitter ® Course Content
Safe Sitter ® babysitters help children stay safe and sound while their parents are away. In the process, these 11-to-14-year-olds emerge as more confident, responsible and compassionate teens and adults. Students learn:
Safety Skills: Students learn how to prevent unsafe situations and what to do when faced with dangers such as power failures or weather emergencies.
Child Care Skills: Students learn tips to manage behavior that will help them stay in control of themselves and the children in their care. Students also learn the ages and stages of child development, as well as practice diapering.
First Aid & Rescue Skills: Learning skills such as choking rescue and CPR is often students' favorite part of the class. Students also learn a system to help them assess and respond to injuries and illnesses. (CPR included in Safe Sitter® Essentials with CPR and Safe Sitter® Expanded.)
Life & Business Skills: The ability to screen jobs, discuss fees, and greet employers will set students up for success now and in the future. Students practice these skills through various role plays.
Montana Health Network is a Safe Sitter ® Teaching Site. Montana Health Network has the ability to train multiple Instructors under their license agreement and the flexibility of registering Instructors for training at any time.
All Instructors receive:
Access to the Safe Sitter® online Instructor training course
Instructor Resources login credentials
Instructor Manual to use as a guide when teaching
Safe Sitter® Instructor Polo
Perquisites to be an instructor:
Be at least 18 years old with a high school diploma or equivalent, and 2 years of experience in health care, child care (including parenting), or youth work.
Enjoy teaching young teens and being a role model.
Commit to teaching at least one class per year.
Complete Safe Sitter® Instructor training.
Maintain certification in a CPR course that requires a minimum of a skills performance test in infant and child CPR, such as Heartsaver® CPR/AED from the American Heart Association.