Course
UAP-Nursing Student Unlicensed Assistive Personnel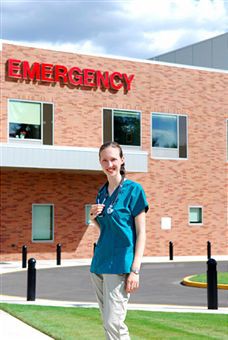 What is a UAP?
Generally speaking, a Nursing Student UAP may perform certain nursing tasks through advanced delegation and the direct supervision of a Registered Nurse.
Examples of nursing tasks that a Nursing Student UAP may perform are:
• Calculation of medication dose
• Administration of medications by mouth, sublingually, subcutaneous injection, intramuscular injection, tube, aerosol/inhalation, suppository and topical
• Insertion of peripheral IV catheters
• Hanging, without additives, IV fluids and adjusting IV flow rates
• Any other nursing task for which the student has received instruction within the nursing program

In order to meet the eligibility requirements of a Nursing Student UAP, the student must be:
• Currently enrolled in a state nursing board-approved nursing education program or a state nursing commission-approved nursing education program
• In good academic standing
• Satisfactory completion of a course in the fundamentals of nursing
• Satisfactory completion of a pharmacology course (as a condition of receiving delegation of medication administration)

* Please note that the above is intended to be informational only. For specific rules related to Nursing Student UAPs and advanced delegation, please refer to Montana Board of Nursing rules ARM 8.32.1731 and 8.32.1732.
Interested in Applying to be an UAP?
If you would like an application CLICK HERE.
Applications are collected in April and distributed to facilities interested in hiring UAPs for the summer months in May.


Reissue a Certification Card
Did you lose a certification card that you earned at one of our courses?