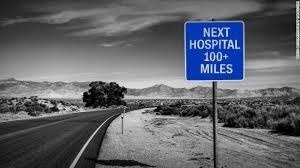 What is the Rural Nurse Residency?
Research demonstrates that at the onset of employment, nurse graduates are most confident and competent in their skill level as they transition out of the academic arena. However, between months three and six the nurse graduate experiences reality shock, they become disenfranchised with their career choice and are most vulnerable to leave the profession.
The twelve-month Rural Nurse Residency Program was designed to overcome this challenge. By providing mentorship, additional time and experiences by months six through twelve new graduates gain confidence and competence in their skill, resulting in satisfaction with their career choice and retaining their employment.
Nurse graduates still participate in their facility orientation according to facility policy. Nurse preceptors will continue to provide onsite mentorship during the nurse graduates' orientation, according to facility policy. When facility orientation has been completed, nurse graduates will begin participation in the twelve-month curriculum. To solidify adult learning principles, simulation will be utilized at monthly sessions to allow participants to implement new information in a non-patient care setting.
Rural Nurse Residency-Curriculum
The Rural Nurse Residency is a 12-month curriculum delivered via EMTN and face-to-face meetings. Sessions meet monthly via EMTN with face-to-face sessions every third month (quarterly). Presentations will be interactive and enriching through the utilization of rural case studies, clinical narratives presented by rural healthcare experts. Curriculum content will enable residents to explore and develop the skills of priority setting, high acuity-low incident patient management, evidence-based practice, conflict resolution, physician relationships. Monthly online discussions will allow for further reflection of clinical practice and exploration of healthcare topics.

Eligibility
A graduate nurse with less than 2 years of clinical experience
A nurse new to the rural practice of nursing
A nurse who is re-entering the nursing profession