Program
Human Resources
401(k) Retirement
Montana Health Network provides a Multiple Employer Plan through Transamerica Retirement Solutions. This model makes the 401k plan very affordable for facilities and employees and it combines the assets of all participants when negotiating fees. In addition, it moves most of the maintenance and the associated fiduciary responsibility away from the local Human Resource departments.

Health Insurance / Flex Benefits
Since 1993, Montana Health Network has provided a health plan through a partnership with Allegiance. A variety of affordable plans are offered with multiple options built-in, including group dental, group vision and voluntary dental insurance. The primary goal is to provide stability of rates for participants. This program also has attractive options for Flex plans.

Montana Health Network has negotiated a contract with Allegiance to provide Flex services at a reduced price. The advantage of this arrangement is that participants have the option of having their claims moved automatically from the claims department to the flex department. This eliminates paperwork burden for the participants and saves on lost flex reimbursement.

Workers' Compensation
Since 1990, Montana Health Network has been offering a self-insured Workers' Compensation Trust. It is the largest self-insured in the State of Montana with a proven track record for controlling costs and returning employees to work. In-house Risk Managers, Case Managers and Occupational Therapists focus on successful outcomes. The process is proactive starting from job analysis, employee education, through claims analysis and return to work support. Policies, procedures, forms, and on-site support are provided.

Life Insurance / Short Term Disability
Montana Health Network is able to provide life insurance and short term disability guaranteed for 5 years through the relationship of Fringe Benefit Resources and Insurance Point. In addition, they offer higher coverage guarantees due to the volume of all members combined. Insurance Point not only offers very attractive group rates but offers voluntary life insurance which will match or improve your rates and will match your current design if that is what you choose. They also guaranteed 10% savings on group disability insurance premium with an average of 20% savings; some groups have seen savings up to 64%!

Background Checks
Montana Health Network in partnership with HireRight offers a healthcare specific service with knowledgeable staff, sophisticated software and attractive pricing.
Interested in learning more about membership?
Contact Us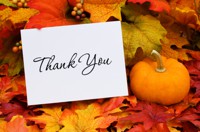 Interested in learning more about membership?
Contact Us